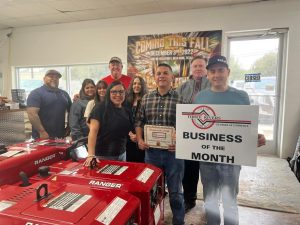 We would like to congratulate the January Business of the Month.
Eagle Welding Supply Inc. is a friendly and professional business that carries an unbeatable selection of welding machines and supplies, apparel, and accessories to help you get the job done right.
They are small business owners with over a decade of experience, serving the welding community!
They're here to help you take your welding journey to the next level, located at 808 N. Harborth Ave, Three Rivers, TX 78071.
Thank you for your contribution to this Community