Located halfway between Corpus Christi and San Antonio, Texas on Highway 281 is a small South Texas town known as Three Rivers. The Community has an active Chamber of Commerce that promotes all businesses, churches, and civic organizations.
In addition, the chamber provides information on school activities, local government, and tourism to visitors and local residents. The surrounding area includes Choke Canyon State Park, an award-winning school, hunting, fishing, birding, as well as industry provided by Three River Valero Refinery.
You are invited to join the Three Rivers Chamber of Commerce and let us advertise your business and showcase our friendly community.
After browsing our website, please consider visiting our town and let us show you some real southern hospitality. Hope to see you soon!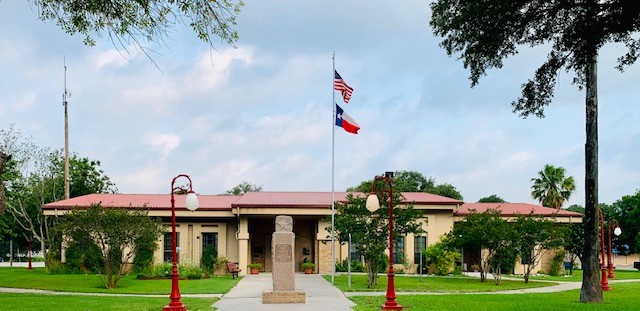 JOIN THE CHAMBER
Online Application/Renewal
Print and Mail Application/Renewal
LILLIE MAE WIEDING AND JO AN BOOTH
MEMORIAL SCHOLARSHIP APPLICATION
Print and Mail Application
BUSINESS OF THE MONTH
September 2023

Little Ranchers Daycare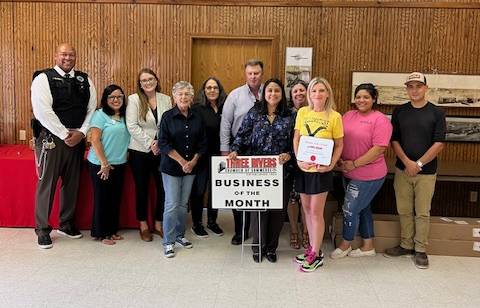 These ladies were destined to operate a daycare. Both with the dream of one day owning their own business. This business has been so rewarding to owners Dawn Benham and Brittani Benham Addison. After a tragic event in their family, it was like if God open the doors for these two to pour out their inspiration through our local children through their childcare. Dawn with her law background and Brittani with her childcare background together teamed up and made their dream a reality. Brittani started out with a home base daycare, then as her clientele grew, she knew she had to expand being that there are state regulations that had to be met. She then opened her first facility, but her clientele continued to grow. Brittany stated that, "this journey has been so rewarding starting in a small building with a group of children and growing into a bigger building with loving and amazing children, and amazing staff." It is nothing short of a loving family-oriented place for a child to be. "We are blessed to call this daycare ours!" Dawn and Brittani both elaborated on how they love their students and they provide a quality and safe setting for learning, playing, and meeting each child's individual needs.
Little Ranchers Daycare is located by the Three Rivers School District off school road.
https://www.facebook.com/profile.php?id=100067990075978&mibextid=LQQJ4d