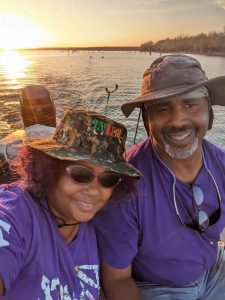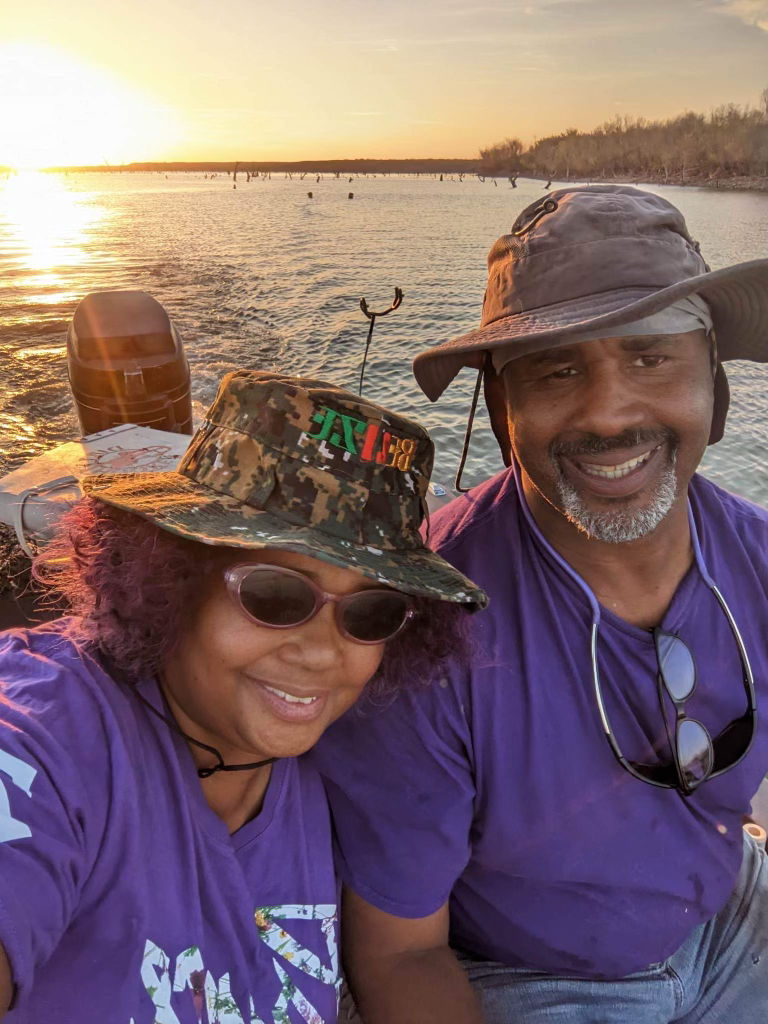 Congratulations to our May business of the month!
"Thank you Three Rivers Chamber of Commerce and Choke Canyon State Park Superintendent Diego Aragon and Park Team for this wonderful recognition!"
The Park Store has been in operation a little over 6 months and it has been many things to Alvin and Lori. While an exciting opportunity most of the time, as many of their fellow storefront owners know there is much panic, anxiety and plenty of unknown factors (and financials) that arise each day. Trial & Error = Lessons Learned…sometimes!
Alvin and Lori arrived in Calliham during the early pandemic days. They found themselves with much free time and a desire to waste away all of their time off FISHING. 🎣 They had decided to road trip across the U.S. fishing out everywhere from Lake Mead, San Diego (Lori's home town), Honolulu, the Florida Everglades and Key West, and then Port A and Rockport areas. However, Alvin being from Natalia, used to fish at this lake when he was a kid. It's such a beautiful lake, which they always felt was underutilized, perhaps because it's unique location and limited near by resources (bait, ice, firewood, etc). They absolutely fell in love with the many year around fish species at Choke Canyon. They bought an R.V., paid for a weekend spot nearby and fast-forward 2.5 years, they have the Park Store. While they both come from very different careers, Alvin a Diesel Mechanic by trade, and Lori in the Hospitality for 25 years, and still maintaining Corporate Event Management Travel Business for the last 10 years, they are somehow truly just trying to figure how to make those talents and now the Park Store work in partnership with the State Park. Other than the immediate store, they are focused with working with park in the near future to bring other fun events for families to the park. Some future plans include, school events, bike and game rentals, movie night, fish cleaning lessons, and hopefully get non-boaters and bird watchers out on the water as well, so stay tuned. They appreciate your request at the store, and know you want t-shirts, souvenirs, rv supplies and more all packed into 157 sq feet of retail space.
"Please understand this has all been a whirlwind process and MAJOR learning curve as we navigate thru it all with the help of some other area Chamber members. My "Go deep, before going wide" theory!"
Lori and Alvin express their gratitude for the kind, welcoming words and support. It truly is appreciated every day. "If you haven't visited Choke Canyon State Park recently, please do soon!! The area wild life is incredible, the fishing and the hiking trails and sunsets are magical here."
"Thank you again community!! We are truly blessed by you all."
"Lori & Alvin
and Their amazing crew…
Jett & Harley McBee"
P.S. They have Ice Cream!